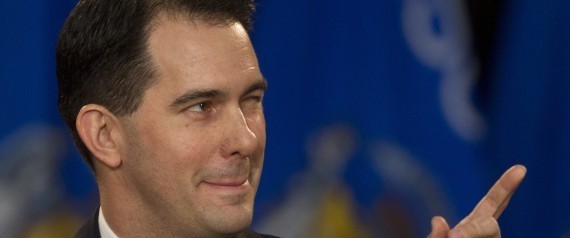 Now that Wisconsin governor Scott Walker has been in office a full year, voters can finally recall him.
State law says that to obtain a recall election, at least 25% of the electorate, based on the election results in question, must give their signatures to the effort. Now, after two months of collecting, area organizers are
turning in
around
three thousand pounds
of signature petitions, which they say amounts to more than double the necessary 540,208 signatures.
Even if a large amount of those are ultimately deemed ineligible, which they undoubtedly will be (the certification process will take three whole months, in fact), we're still talking about easily 30%, if not 45%, of the electorate being so angry with Scott Walker as to demand a new election. Doesn't bode well for his chances come this summer, does it?