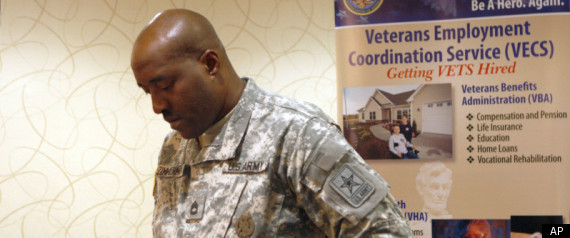 One of the things I'm enjoying about this blog as the months tick by is the opportunity to revisit things from time to time as they progress through the workings of government. For example: the legislative measure granting tax credits to employers who hire veterans (and even bigger tax credits to those who hire disabled veterans) was
signed into law today
, after passing the Senate
95-0
and the House
422-0
, astonishing no one so much as myself.
This is the first piece of legislation out of Obama's ginormous jobs package to actually get through, so while it's sort of an optimistic moment in and of itself, mostly we've just succeeded in establishing where the line is for just how obstructionist the Republicans are willing to get.
Maybe this is a good strategy, actually - handing out tax breaks based solely on how absurdly sympathetic someone is. We know Newt Gingrich, for one, would love to start
hiring more children
.